3D Printing continues to be one of the more popular classes and machines at Vocademy, and our students in the
3D Printing Basics
class can be placed in one of four categories:
Heard the hype about 3D printers and want an opportunity to play with one.
Thinking about buying a 3D printer but want hands-on experience with one before making a purchase.
Want access to use our 3D printers as members of Vocademy.
Already bought a 3D printer but discover they have no idea how to use it or what to do with it!
No matter what your reason, we can help. Our 4 hour
3D Printing Basics
class will take you through the ins-and-outs of how the technology works and give you the chance to print a design of your choice to take home. Anyone who is or becomes a member of Vocademy will have access to our Afinia 3D printers 7 days a week from 11am to 11pm after taking the 3D Printing Basics class!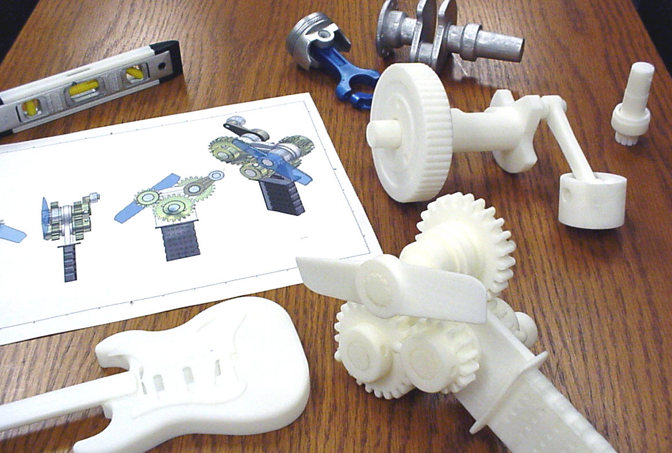 Maybe you have your own printer and you're not sure what to do with it now that you have one. Or perhaps you have an idea for a product and you've heard about 3D printing as a significantly cheaper and faster way of prototyping. We can help with that too! The key to getting the most out of possibilities of 3D printing is CAD software –
Computer Aided Design
. This is how the objects that you print are designed and created, without this software there would be no 3D printing. At Vocademy we have beginning, intermediate, and advanced levels of CAD classes where we instruct you how to use
Autodesk's Fusion 360 software
. Autodesk is the lead in CAD software, and their products are the most commonly used in most industry.
Each of our CAD classes are 3 hours, and if you are a Vocademy member you are allowed to come in an use the CAD software whenever you like regardless of whether or not you have taken the classes.
Friday, February 6th
–
FREE Computer Aided Design Introduction
@ 6:30pm
Saturday, February 7th
–
Autodesk Fusion 360 CAD I
@ 1:00pm
Sunday, February 8th
–
3D Printing Basics
@ 1:00pm
Without knowledge of CAD, 3D printing would be merely a novelty toy that would quickly lose its appeal. With experience in CAD the possibilities of a 3D printer are nearly endless!
The 3D Inventor Pack includes 3D Printing Basics, Fusion 360 CAD I, II, & III for only $349… this is a discount of 20% off what you would pay if you purchase the classes individually. February's 3D Printing Basics and CAD I classes are next week… sign up now!
Call 951-266-6630 to register for class or to take advantage of the 3D Inventor Pack.